Milk and Money: A Parody (Paperback)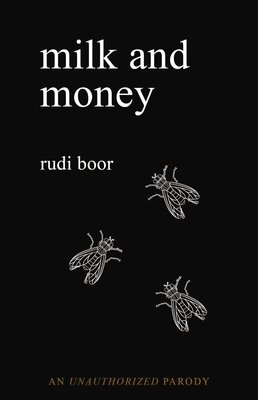 $12.95
Email or call for price.
Description
---
A good poetry collection has a tender soul that deals with survival, violence, love, and loss using the frailty of language.

Milk and Money, the unauthorized parody of the bestselling Milk and Honey, is none of these things, but it sure is hilarious.
About the Author
---
Rudi Boor is not a bestselling author and has illustrated nothing since middle school. Her poetry collection is entirely parody and offers no new insights into the complexity of anything. Rudi views her life as a journey to the next margarita bar, and her poems deal with shame, one-night stands, and trashy decision making, because that's really all life is anyway. Once, after dropping out of college, Rudi read her poetry at an empty bar and the lack of booing inspired her to share her work with the world.