The Mercurian: Three Tales of Eric John Stark (Paperback)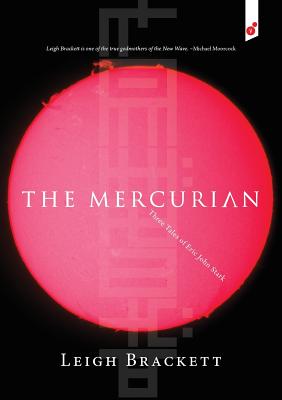 $13.99

Usually Ships in 1-5 Days
Description
---
Born of Earth parents. Raised on Mercury. Mercenary on Mars and Venus. Warrior of the Solar System.
"For hours the hard-pressed beast had fled across the Martian desert with its dark rider. Now it was spent. It faltered and broke stride, and when the rider cursed and dug his heels into the scaly sides, the brute only turned its head and hissed at him. It stumbled on a few more paces into the lee of a sandhill, and there it stopped, crouching down in the dust."
Eric John Stark is Leigh Brackett's dark-skinned freedom fighter, a relentless hero who clashed with armies and rulers, sorcerers and ghosts, survived myriad hellish landscapes and deadly-strange beasts, across an exotic and dangerous solar system.
The Mercurian collects three of Eric John Stark's earliest Planetary Adventures: Queen of the Martian Catacombs, Black Amazon of Mars, and Enchantress of Venus.