Goodbye Parkinson's, Hello Life!: The Gyro-Kinetic Method for Eliminating Symptoms and Reclaiming Your Good Health (Paperback)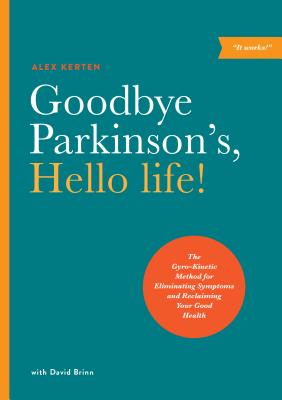 $18.95

Usually Ships in 1-5 Days
Description
---
Parkinson's Disease, a disorder of the central nervous system, affects 1 million people in America and 10 million worldwide. In Goodbye Parkinson's, Hello Life Alex Kerten presents his breakthrough holistic technique that combines dance therapy, behavior modification, and martial arts, to prove that there is life beyond the diagnosis of PD. Goodbye Parkinson's, Hello life received Recommended Reading status by the Michael J. Fox Foundation and listings on the National Parkinson's Association social media sites. Those who follow Kerten's techniques and are committed to becoming "Parkinson's warriors" can succeed in eliminating many, if not most, of their symptoms and return to a productive and fulfilling life. Instead of viewing themselves as Parkinson's victims, the methods in Goodbye Parkinson's, Hello life will lead them to become healthy people with Parkinson's. Includes 20 easy- to -follow exercises.
About the Author
---
Alex Kerten has been researching anatomy and the physiology of behavior for over 30 years and treats clients with movement disorders, specializing in Parkinson s Disease. He is the head of the Gyro-Kinetics studies at the Maccabe health Care Institute and founder and director of the Gyro-Kinetics Center in Herzliya, Israel. He also teaches at the Dr. A. Kalev center for Rehabilitating Structural Movements.

David Brinn is the managing editor of "The Jerusalem Post, " Israel s leading English newspaper. A native of Portland, Maine, he lives in Ma aleh Adumim with his wife Shelley. They have four children.

"