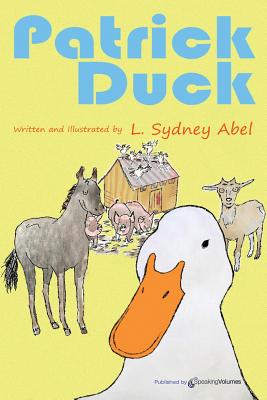 $7.95

Usually Ships in 1-5 Days
Description
---
L. Sydney Abel was born in Kingston upon Hull

This story started as a rhyme for my daughter, many years ago. Mr. and Mrs. Butterworth live in Holly Cottage. The cottage is next to Butterworth Farm. As the Butterworth's welcome their baby daughter Leanne, another new arrival comes into the world. Mrs. Butterworth calls the new arrival Patrick after her grandfather. As Patrick grows, he begins to wonder what is beyond the fields.The story unfolds alongside a catchy rhyme and delightful illustrations as Patrick goes on a journey of discovery.
About the Author
---
L. Sydney Abel is the pen name of Lawrence Abel. The name was inspired by L. Frank Baum; the author of The Wonderful Wizard of Oz. Lawrence was born and raised in Kingston upon Hull, England. He is married and has two grown-up children. He attended Hull College, where he qualified as an Electronics Engineer. As a young aspiring musician, Lawrence composed the lyrics to his own music, progressing into the recording studio. He began inventing stories during his children's early years, never putting pen to paper. Years later, Lawrence was encouraged to revisit the stories from the past and write them down. He has written and illustrated several books for children and young adults. Lawrence has recently ventured into the world of adult fiction, where experiences of the supernatural kind stimulate his imagination.