The Viking's Consort (Clan Hakon Series #3) (Paperback)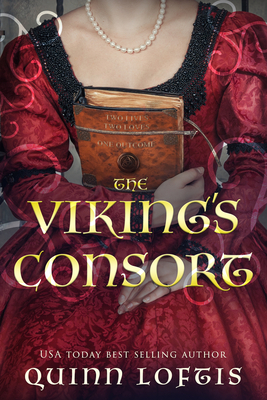 $15.95
Email or call for price.
Other Books in Series
This is book number 3 in the Clan Hakon Series series.
Description
---
Allete Auvray isn't just heir to the English throne. Since marrying her beloved Viking fiancé, Jarl Torben, she's also the new queen of his clan, fulfilling a prophecy made by the clan's former Oracle that spoke of a foreign bride who would lead their people and unite the Northerners. But this life isn't about courtesans and ballroom finery. It's about leading a ferocious clan of Vikings into battle, and she can't do that unless she completely becomes one of them—a shieldmaiden of Clan Hakon. With war against her former fiancé, King Cathal, on the horizon, Allete will sacrifice everything to ensure she's up to the task of leading Clan Hakon to victory. But will she be able to do enough to earn the respect of her sisters-in-arms? Allete's sister, Dayna, is in the hands of a witch, her well-being unknown. Cathal has his armies at the ready, and Allete and Torben know they don't stand a chance on their own. To make matters worse, Brant, Torben's right-hand man and the Viking who has laid claim to Dayna's heart, is holding onto his sanity by a thread—fighting the urge to go after Dayna with or without an army behind him. With everything to lose, Allete and Torben must hold onto each other as they fight to save her sister and bring Cathal down once and for all. The Viking's Consort is the exciting finale to The Clan Hakon Series by USA Today Bestseller, Quinn Loftis. Two worlds collide in this epic historical fiction centered on an undeniable chemistry that smolders against the odds. Richly written and injected with moments of humor, this action-packed romantic tale will leave you breathless.
About the Author
---
Quinn Loftis is the author of 20 novels including the USA Today Bestseller Fate and Fury. Her writing passion is fantasy and paranormal though she has dabbled in contemporary at least once. Her books are character driven, filled with humor and highlight the struggles that come in any relationship. She believes in happily ever afters, but she will make sure that you have felt every emotion she can possibly pull out of you before she gets you there. Ultimately she is a woman who gets to live out her dream of being an author because of the amazing fans who have taken a chance on her books and she is incredibly thankful to God and them. She lives in Western Arkansas with her husband, three sons, two dogs and cat that thinks he's a dog.