Not For Tourists Guide to Seattle 2016 (Paperback)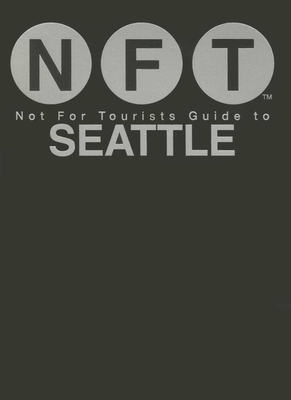 $21.99
Email or call for price.
Description
---
With details on everything from Pioneer Square to Pike Place Market, this is the only guide a native or traveler needs.

The Not For Tourists Guide to Seattle is the manual to the seaport city that no local, or tourist, should be without. This map-based guidebook divides Seattle and the Eastside into 49 mapped neighborhoods that are dotted with user-friendly icons plotting the nearest essential services and entertainment locations, while providing important information on Seattle's restaurants, bookstores, coffee shops, and everything else you need to know about the Emerald City.

Want to taste hand-crafted foods and drinks? NFT has you covered. How about strolling through Seattle's green parks and millionaire neighborhoods? We've got that, too. The nearest Starbucks location, curiosity shops, art shows, or nightspots—whatever you need—NFT puts it at your fingertips. The guide also features:

• A foldout highway map
• Over 100 neighborhood maps
• Listings for performance venues and outdoor activities
• Essential Seattle movies and books

For a little more than the cost of a ticket to the top of the Space Needle, you'll have all of Seattle at your fingertips.
About the Author
---
Not For Tourists (NFT) released their first book, a guide to Manhattan, in May of 2000. Today, NFT is an urban lifestyle brand that works closely with city and neighborhood editors in Boston, Chicago, London, Los Angeles, and New York. Their offices are in New York City.
Praise For…
---
"For people who don't want to be seen carrying a guidebook." —The New York Times

"Take an A to Z, mix it with a Lonely Planet and throw in all the things a guidebook should never say, and voilà." —The Observer

"A series of guides designed to make you feel like a local." —CNN

"Quality guides written by travel experts" —Travel Channel

"Survival handbooks for natives—but they can be lifesavers for visitors as well." —The Boston Globe

"It's not quite Lonely Planet, and it's not quite the Yellow Pages, but NFT may be their bastard child." —Toronto Star

"This is one guidebook you won't find in the fanny pack next to the wet wipes." —Entertainment

"At NFT's core is that most important of things...good taste." —The Guardian

"For people who don't want to be seen carrying a guidebook." —The New York Times

"Take an A to Z, mix it with a Lonely Planet and throw in all the things a guidebook should never say, and voilà." —The Observer

"A series of guides designed to make you feel like a local." —CNN

"Quality guides written by travel experts" —Travel Channel

"Survival handbooks for natives—but they can be lifesavers for visitors as well." —The Boston Globe

"It's not quite Lonely Planet, and it's not quite the Yellow Pages, but NFT may be their bastard child." —Toronto Star

"This is one guidebook you won't find in the fanny pack next to the wet wipes." —Entertainment

"At NFT's core is that most important of things...good taste." —The Guardian