Big Ethel Energy Vol. 3 (Paperback)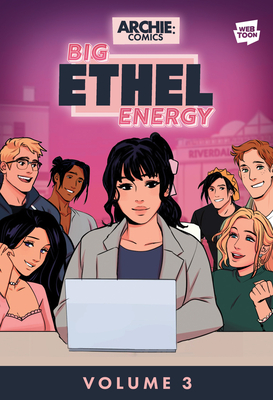 $17.99

Coming Soon - Available for Pre-Order Now
Description
---
Ethel is hard at work on her journalistic venture in Riverdale, writing a history of her beloved hometown. She's learning so much about the place she once called home—and not just about its landmarks!

Ethel learns some heart-wrenching truths about Ms. Grundy's personal life, and in doing so is tasked with special request on behalf of her favorite teacher. She's determined to give Ms. Grundy the fairytale ending she deserved—but what about her own love life? It's clear that Moose is interested, but is Ethel ready to settle down or see what options are out there for her? Before she can truly make up her mind, she must confront a part of her past she'd rather leave behind: her relationship with Jughead.
About the Author
---
Keryl is a writer who has worked in multiple media including film, television, and print journalism. She often writes comedies about trauma recovery. In her spare time she teaches violin, spoils her cat Merle, and creates feasts for one in her tiny kitchen.

Siobhan is an illustrator, character designer, part-time professor, and D&D enthusiast. One time an art director told her, "stop making the character's so hot," and she didn't listen.

Also known as just Siobhan, and as Siobhan Chiffon.