The Miraculous True History of Nomi Ali (Hardcover)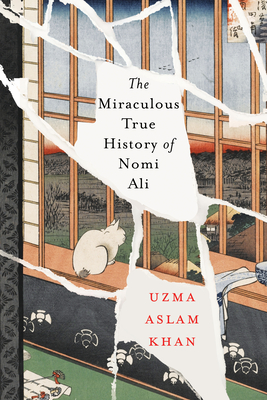 $26.95

Usually Ships in 1-5 Days
Description
---
Set in the Andaman Islands over the course of oppressive imperial regimes, The Miraculous True History of Nomi Ali is a complex, gripping homage to those omitted from the collective memory.
Nomi and Zee are Local Borns--their father a convict condemned by the British to the Andaman Islands, their mother shipped off with him. The islands are an inhospitable place, despite their surreal beauty. In this unreliable world, the children have their friend Aye, the pet hen Priya and the distracted love of their parents to shore them up from one day to the next. Meanwhile, within the walls of the prison, Prisoner 218 D wages a war on her jailers with only her body and her memory.
When war descends upon this overlooked outpost of Empire, the British are forced out and the Japanese move in. Soon the first shot is fired and Zee is forced to flee, leaving Nomi and the other islanders to contend with a new malice. The islands--and the seas surrounding them--become a battlefield, resulting in tragedy for some and a brittle kind of freedom for others, who find themselves increasingly entangled in a mesh of alliances and betrayals.
Ambitiously imagined and hauntingly alive, The Miraculous True History of Nomi Ali writes into being the interwoven stories of people caught in the vortex of history, powerless yet with powers of their own: of bravery and wonder, empathy and endurance. Uzma Aslam Khan's extraordinary new novel is an unflinching and lyrical page-turner, an epic telling of a largely forgotten chapter in the history of the subcontinent.
About the Author
---
Uzma Aslam Khan is the author of five novels translated worldwide to critical acclaim. These include Trespassing, recipient of a Commonwealth Prize nomination in 2003; The Geometry of God, a Kirkus Reviews' Best Book of 2009; Thinner Than Skin, nominated for the Man Asian Literary Prize and DSC Prize for South Asian Literature, and winner of the French Embassy Prize for Best Fiction at the Karachi Literature Festival 2014. Khan's new novel, The Miraculous True History of Nomi Ali, was shortlisted for the Tata Literature Live! Best Book of the Year Award for Fiction 2019 and won the 9th UBL Literary Awards English Language Fiction category 2020 as well as the Karachi Literature Festival-Getz Pharma Fiction Prize 2021. She currently lives in western Massachusetts.