There and Back Again: Stories from a Combat Navy Corpsman (Hardcover)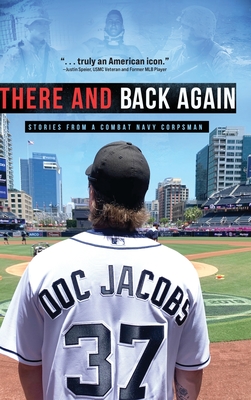 $28.95
Usually Ships in 1-5 Days
Description
---
There and Back Again
highlights the ups and downs of a wounded warrior in a post-war, post-injury world. This is the story of how one Navy corpsman persevered after losing his friends and body parts in Ramadi, Iraq. This is not a war story. It begins as Doc Jacobs lies in a hospital bed after a bomb blasts his whole life into a new reality.Focusing on the importance of self-discipline and perseverance,
There and Back Again: Stories from a Combat Navy Corpsman
reveals Doc's path to finding himself and learning to enjoy life again. After struggling through bureaucratic injustice and frustration, he becomes determined to reach those living with a disability, their family members, and their loved ones, to prove that these wounded warriors are enough, and to inspire them to follow their dreams and find their purpose.