The Lost Dragon Murder (Paperback)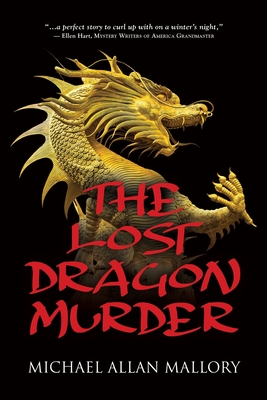 $17.95

Usually Ships in 1-5 Days
Description
---
--Winner Best Independent Book Award: Detective Mystery
--Silver Falchion Award Finalist, Killer Nashville International Writers' Conference
The murder of an art expert and the disappearance of a priceless artifact propels Detective Henry Lau into the nebulous world of ancient antiquities. Complicating matters is a parade of dodgy suspects who wouldn't know a truthful statement if it bit them on the leg. What is the Bronze Dragon? And why do so many people covet it, one enough to commit murder? Unlocking the mystery may hinge on deciphering a cryptic message left by the dead man.
Back on active duty after debilitating injuries sidelined him for months, Henry is determined to prove to himself and his boss that he can still do the job. What he doesn't know is that his new partner has been tasked with evaluating his fitness for duty.
Henry Lau's investigative ability and Wing Chun kung fu skills are pushed to the limit as the case spirals to a dangerous showdown.