Cuisinart Air Fryer Oven Cookbook -2020: Amazingly Easy Recipes to Fry, Bake, Grill, and Roast with Your Cuisinart Air Fryer Oven (Paperback)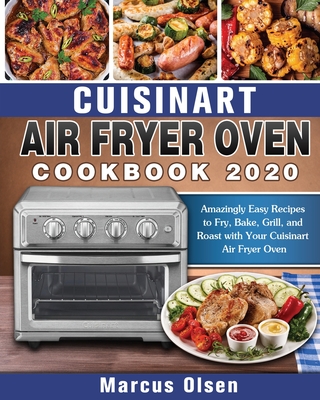 $16.99

Usually Ships in 1-5 Days
Description
---
The Cuisinart Air Fryer Toaster Oven is an easy way to cook delicious healthy meals. Rather than cooking the food in oil and hot fat that may affect your health, the machine uses rapid hot air to circulate around and cook meals.
Cuisinart Air Fryer Oven is a revolutionary device that can help you cook your favorite meals, with just a few drops of oil. With this cutting edge technology, you can expect the same texture, taste, and crisp those "unhealthy" foods have - without judging yourself over it
This easy, yet full of tasty cuisinart air fryer cookbook has the following categories:
Breakfast and Brunch Recipes
Poultry Recipes
Vegetables Recipes
Fish and Seafood Recipes
Beef, Lamb & Pork
Snacks & Appetizers
Dessert Recipes
Don't wait for another second to get this amazing cookbook now.