The Triumph of the Man Who Acts (Paperback)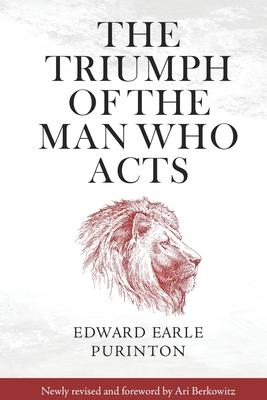 $14.99

Usually Ships in 1-5 Days
Description
---
Do you know what you most want to do and be in the world?
The Triumph of the Man Who Acts shows you how to find the answer, act on it, and succeed. Its author, Edward Earle Purinton, was the early twentieth century's leading health and efficiency expert, a best-selling author, and advisor to titans of industry. Indeed, this essay collection sold over 700,000 copies within months of its initial 1916 release.
Now, you too can benefit from his simple, time-tested techniques, gathered in this reprinted volume, and edited for the modern reader. Purinton shows you how to:
maintain the wellness of your body, heart, mind, and soul
stay motivated and banish procrastination
meet life's challenges with courage, conviction, and action
live productively, efficiently, and happily
This book will allow you to uncover your greatest self. Discover the transformative wisdom contained within this self-improvement classic today.