Of Light and Darkness (Paperback)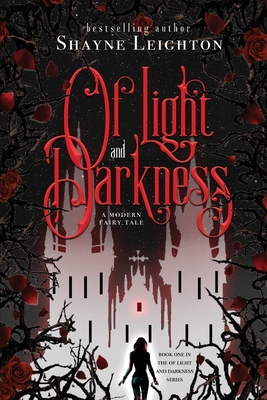 $16.99

Usually Ships in 1-5 Days
Description
---
"An absolutely unstoppable love story in an unputdownable book. So many twists and surprises I could barely take a breath " - Shelly Crane, New York Times Bestselling Author of Significanceand Wide Awake
Charlotte Ruzikova is an ordinary girl, but in a world of magic and monsters, it's exactly what makes her a freak.
In occult Prague, Witches draw enchantment spells, Shifters throw tea parties, and markets glow like stardust as with jack-o'-lanterns jeer from cobblestone paths. For humans on the mundane side of town, the occult city is a fairy tale for storybooks, but for Charlotte, it's home.
When she catches the eye of an Elven prince and spurns his advances, Charlotte sparks a devastating war between the creatures of the light and those lurking in the darkness. Worst of all, she endangers the person she loves most: the man who brought her to the occult city.
Joining forces with a coven of outcast monsters, Charlotte rebels against an empire to preserve the magic in her city, and in her heart. But can her allies set aside their differences for the greater good? Loyalties are tested and grudges grow thorny roots, but no matter the cost, Charlotte will fight to save the shadows.
In the occult city, the dawn cannot consume the night.
Warning: Vampires and rogue monsters at large. They are very dangerous and will stop at nothing. Be mindful of a group traveling with a human girl. If you think you'd like a story with Guillermo del Toro-style monsters with the heart of a Studio Ghibli film, and are a fan of The Mortal Instruments Series, this series is for you.