Nights of Iron and Ink (Paperback)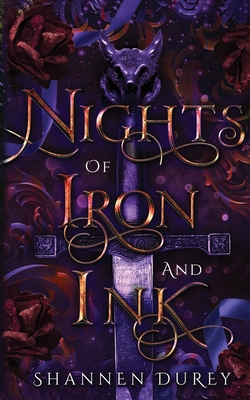 $19.99

Usually Ships in 1-5 Days
Description
---
There are only two fae laws.
1. Do not harm a fae
2. Do not rob a fae
Or the Enforcer will come for you.
A dream.
Vera wants nothing more than to earn a place with the Rogues, but with her penchant for turning everything to ash and her monstrous appearance, she fits in better with the flesh-eating beasts plaguing her world than she does the fierce warriors fighting them. When the opportunity to join their ranks finally presents itself, nothing goes as planned. Too late, she realizes she's broken the second fae law and she didn't attempt to steal from just any fae. She attempted to steal from him, the Enforcer.
A bargain.
Vera is lucky enough to find herself more useful to the Enforcer alive than dead. A bargain is struck-her life in exchange for what was stolen. Only Vera never planned for the Enforcer to join her search. Enigmatic as he is dangerous, he stands for everything she hates, and rouses her desire as much as her anger. Forced to work together to track down the missing weapon, Vera starts to unravel the mystery of the man behind the deadly fa ade. And discovers he is not at all what she thought.
A rebellion.
Discontent is brewing in the lands. Mortals are no longer satisfied to serve as fodder for the monsters in the south, and slaves for the fae in the north. An unforeseen enemy has taken notice, playing off the fears and hatred of the mortals. This saboteur will stop at nothing to keep Vera and the Enforcer from uncovering their plot. With more than Vera's life at stake, she will have to make a difficult choice, one that damns her world to darkness if she chooses her heart.
Please Note: This book contains explicit language, romance, and violence. It is not intended for anyone under 18 years of age. This is book one in a series.