Hong Kong Precincts: A Curated Guide to the City's Best Shops, Eateries, Bars and Other Hangouts (Hardcover)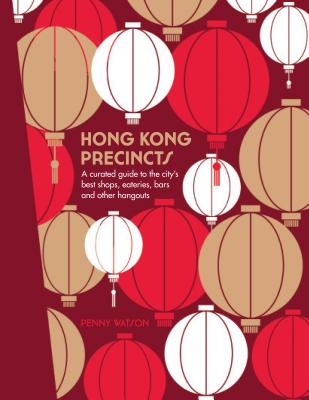 $29.99
Email or call for price.
Description
---
Hong Kong is an eclectic city where travellers can revel in a cross-section of experiences, from markets that sell everything including pigs ears and plastic toys, to modern bars and eateries with delicious cocktails and world-class cuisine. Hong Kong Precincts is divided into 15 precincts (including Macau), with a chapter covering each, featuring the very best of Hong Kong's shopping, eating and drinking experiences. Interviews with Hongkongers who represent the city's creative community highlight favorite haunts, and additional information at the front and back offers expert travel tips. Precinct maps make this a handy guidebook, while the hardback cover creates a beautiful keepsake.
About the Author
---
PENNY WATSON is a journalist from Melbourne, Australia, with a serious case of wanderlust. She has traveled the world, written articles for magazines and researched countless guidebooks. Since immersing herself in the world of full-time travel writing, she has lived in London, San Francisco, and Hong Kong.
Praise For…
---
"In "Hong Kong Precincts", author Penny Watson skillfully breaks down the 15 precincts (including Macau) and its "best shops, eateries, bars and other hangouts" to feature the wealth of Hong Kong's cross-section of experiences from markets that sell everything from plastic toys to pigs' ears, to modern bars and boutiques. Even better, interviews with local Hongkongers (including a mixologist, sommelier, interior designer, celebrity chef and diamond dealer) highlight favorite haunts and tips for enjoying the best in town. It helps reveal the city's eclectic soul, beyond merely old-school authenticity and tourist favorites." - San Francisco Chronicle