The Brain in Pain: The Adventures of Gentle-Man, A Superhero Without Powers (Paperback)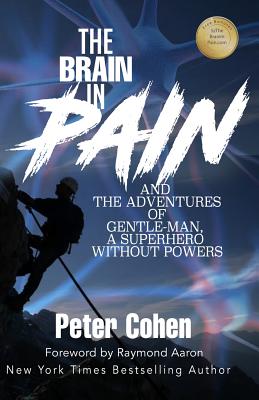 $6.98

Usually Ships in 1-5 Days
Description
---
Peter Cohen was a bright and ambitious young man of fifteen until he was induced into the horrors of schizophrenia after the brutal assault by a psychiatrist. It completely altered his life. With great effort and discipline, he was able to survive and grow despite his illness. He became a paramedical doctor and was able to eventually create a loving and rich life for himself and his wife.
The Brain In Pain is Peter's story. It is filled with tragedy and triumphs of dealing with his mental illness, warmth and love of his friendship and loves and his passion for science and health. It is the unlikely success story of a man who overcame enormous odds in a society that ostracized the mentally ill.
Peter is happily married and lives in downtown Toronto with his wife. He continues to be keenly interested in sports and relaxation to help others feel better and continually improve his sense of courage. He shows you how to increase your own self-esteem and sense of courage without risking yourself or hurting yourself. He also give numerous health and psychological well-being tips.
Peter Cohen grew up in Toronto and had a tragically unhappy upbringing, developing schizophrenia as a teen-ager. Despite the difficulties of entering young adulthood with his disease Peter studied premed and psychology at university and began down a path toward nursing. Struggling with a learning disability that was misunderstood and incorrectly diagnosed, Peter persevered and earned his PhD in health science.
This book will interest anyone interested in reading about adventure and triumph or who has struggled with adversity and made something of himself.