Crowning Soul (Paperback)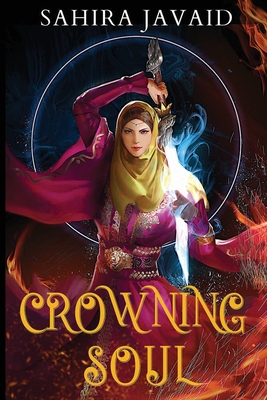 $16.99

Usually Ships in 1-5 Days
Description
---
Be swept away in this unique fantasy debut from Sahira Javaid. A spellbinding adventure of belonging, finding hope and where the price of a soul is another soul's fate. Perfect for fans of InuYasha, Children of Blood and Bone and The Candle and The Flame.
Nezha Zaman considers her gift to control fire a dangerous secret. A secret that unravels when she encounters a vengeful shadow jinni in a maze garden that has been stalking her family, and knows about her power. Weeks after seeing the demonic being, Nezha is torn from her world through her backyard pond and transported to another dimension which sought out the light inside her heart.
Nezha learns from two unicorns that the dimension is her family's roots, and the light is a fragment of an angel's shattered soul. The three must work together to find the soul's shards in a land teeming with shape-shifting jinn. If Nezha fails to stop the corrupted Iron Prince, the malevolent jinn at his side will shatter her soul next.