The Lost: A Gaunt's Ghosts Omnibus (Paperback)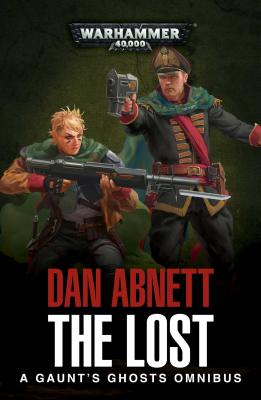 $21.00
Usually Ships in 1-5 Days
Description
---
The Tanith First-And-Only face their sternest battles yet in the third Gaunt's Ghosts omnibus, containing the novels Traitor General, His Last Command, The Armour of Contempt and Only in Death.

For a thousand years, the Sabbat Worlds have been lost to the Imperium, claimed by the dread powers of Chaos. Now, a mighty crusade seeks to return the sector to Imperial rule, but the innumerable forces of the Archenemy attack without mercy, and planet after planet burns with the flames of war. Amidst this nightmare, the armies of the Astra Militarum stand stoic against their foes. The Tanith First-And-Only are among the most legendary of these regiments of Imperial Guard, and at their head stands Commissar Ibram Gaunt, unflinching in duty and unrelenting in combat. But now the very future of the regiment is in jeopardy as Gaunt's Ghosts battle the forces of Chaos across the Sabbat Worlds. From daring rescue missions to the grim horrors of the battlefield, the Tanith First-And-Only must survive extreme danger and the ghosts of the past if they are to avoid becoming forever lost.
About the Author
---
Dan Abnett is the author of the Horus Heresy novels Horus Rising, The Unremembered Empire, Know No Fear and Prospero Burns, the last two of which were both New York Times bestsellers. He has written over fifty novels – his other work for Black Library includes the acclaimed Gaunt's Ghosts series, the Eisenhorn and Ravenor trilogies, and I Am Slaughter, the opening novel in The Beast Arises series. A prolific comics writer, he scripted the first Horus Heresy graphic novel, Macragge's Honour. He lives and works in Maidstone, Kent in the UK.