The Complete Cuisinart Bread Machine Cookbook: 600 Simple, Easy and Delightful Cuisinart Bread Machine Recipes for Smart People (Hardcover)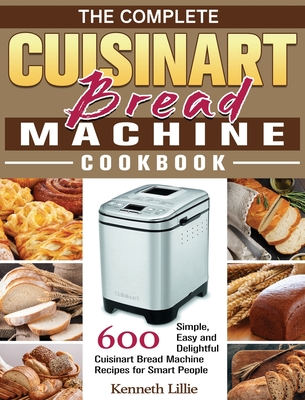 $29.55
Email or call for price.
Description
---
Are you new to kitchen and never cooked before?
Or you cooked several times but found it boring and tiring?
If yes, then you should not miss this cookbook.
600 Affordable, Healthy Cuisinart Bread Machine Recipes that Everyone Can Cook
All the recipes written in this book are easily understandable and carefully selected.
You will find Delicious and Healthy Recipes, including:
● Basic Bread
● Classic Daily Bread
● Fruit and Vegetable Bread
● Gluten-Free Bread
● Sourdough Bread
● Cheese & Sweet Bread
● Spice, Nut & Herb Bread
● Specialty Bread
● Bread from Around the World
● And More
So why not get a copy of this cookbook to make your cooking easier?
Master Your The Complete Cuisinart Bread Machine Cookbook and Impress Your Family, Friends and Guests