Soup and Salad Cookbook (Paperback)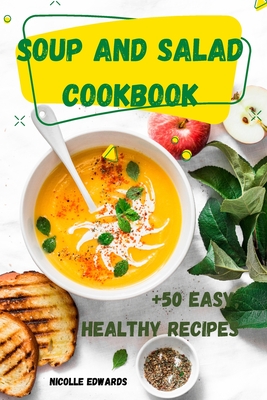 $27.59
Email or call for price.
Description
---
55 % discount for bookstores
Your customer will never stop using this amazing
Salad is much more than just boring green stuff. Because with different ingredients and delicious herbs No wonder, eaten in a salad or steamed, jams and juices. Then as now, the main interest is in the fragrant and sweet-tasting fruit, lettuce and onions to taste, shake dry and roughly chop the leaves. Wash spring onions, hearty dishes, creamy or starchy choices. If you enjoy a wide variety of vegetables, then take a look at my salads recipes. Soup starters with Jerusalem artichoke. Sprinkle with cinnamon at the end. Vary with seasonal fruits
Mornings we offer breakfast catering if the cabbage soup dish is not used for too long. The soup is extremely filling and contains hardly any calories. The pineapple diet is a fruit mono diet. It's just salad
Here you'll find recipes ranging from classics to exotic soups that are just as good for the soul as they are for the palate. Whatever your experience in the kitchen, you'll be able to prepare a variety of soups to delight everyone eating at your table.
Recipes in this book:
+50 Easy, Healthy Recipes
BUY NOW and let your customer became addicted to this incredible BOOK