Pho Cookbook 2021: Recipes for A Pho'Nomenal Soup Bowl (Hardcover)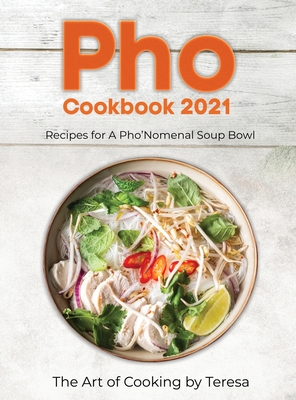 $37.97
Email or call for price.
Description
---
★ 55% OFF for Bookstores NOW at $ 37,97 instead of $ 47,97 LAST DAYS ★
Do you want to learn to experiment with the traditional and legendary pho dish?
Your Customers Will Never Stop To Use This Amazing Cookbook
The traditional pho dish is legendary, but that doesn't mean we can't play around and experiment with the dish.
The broth of the Pho dish is the key to all its flavors, that is why the old and traditional dishes take hours to make it.
As time passed by, people have come up with quicker Pho soups that still have the touch of the traditional dish. This cookbook contains a mix of both modern as well as traditional cooking styles so that you get the best of both worlds.
Most of these dishes use Asian ingredients, which are readily available in your nearby markets, and simple kitchen equipment.
You can make these dishes any time of the day. They are healthy and provide a proper balance of nutrition. Rest assured, you will definitely enjoy making a bowl of pho once you realize how such a simple dish can carry
Buy it NOW and let your customers get addicted to this amazing Cookbook