The Torso At Highgate Cemetery and other Sherlock Holmes Stories (Paperback)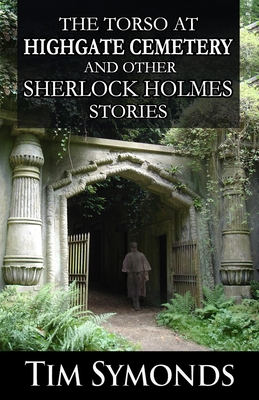 $14.95

Usually Ships in 1-5 Days
Description
---
Six more tales of Sherlock Holmes...
'The Torso At Highgate Cemetery' I watched as the policeman took out a notebook and read from an open page. He spoke in a whisper. Inspector Lestrade's face turned ashen. He turned towards me, looking grim.
'The Mystery Of the Missing Artefacts' August 1916. A telegram is brought to my fetid prison cell under the magnificent State rooms of Sultan Mehmed V Reş d's ırağan Palace. It's from Sherlock Holmes. "My dear Watson," it read, "do you remember the name of the fellow at the British Museum who contacted us over a certain matter just before I retired to my bee-farm in the South Downs?"
'The Case of the Seventeenth Monk' "Now, Holmes," I interrupted, checking the dragoman was out of hearing range, "at least I've discovered you're alive. What of the raison d' tre of your presence in the back of beyond? What of this Otto M ller?" "What indeed?" came the rueful reply.
'The Strange Death of an Art Dealer' "Oh my God " he exclaimed despairingly. "It could be a catastrophe I beseech you, Holmes, sort this whole thing out. I can neither think nor sleep nor attend to any matter of State."
'The Case of the Impressionist Painting' Holmes folded his napkin and sat back, staring into the fire. "Watson, I do not say this lightly: a shiver went through me at the look in O'Clery's eye when I revealed our identity. I have never before felt so deeply we were in the presence of some vast potency, a power of evil..."
'The Ambassador's Skating Competition' "Holmes," Watson retorted, "I must warn you, no one should confront such rich, powerful, and ruthless men head on. We learned that lesson a few years ago. We are not of their ilk. They'll ride rough-shod over us again."