Who's in the Mirror?: Finding the Real Me (Paperback)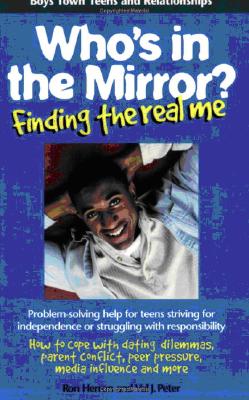 Other Books in Series
This is book number 2 in the Boys Town Teens and Relationships series.
Description
---
Who's in Control?
If you're like most teenagers, you're anxious for independence and ready to make your own decisions. Even though your parents, teachers, and other adults around you probably feel that you still need a lot of supervision, guidance, and rules to keep you to gain more control over your life. This book can show you how
Take Charge
Learn eight ways to get along better with your parents and gain their trust. Find out how much you're influenced by your friends and by what you see and hear on TV and radio, in magazines, or at the movies. Discover an easy way to look at and solve problems that can help you when you have difficult choices to make.
Also in this book, you'll learn about taking care of yourself on the inside and the outside, as well as the dangers of eating disorders, what dating is all about, and how you'll know when you're really in love.
Who's in the Mirror? can help you take those first steps toward the changes that will make things better now and start you on the way to a happy, successful future.