The Blue Vase (Paperback)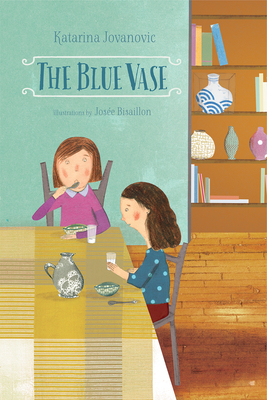 $10.95
Email or call for price.
Description
---
Before and after school, while her parents work, Sonia stays with her next-door neighbor, Mrs. Kaminski, and her granddaughter, Marta. When Sonia accidentally breaks Mrs. Kaminski's precious blue vase, Marta offers to keep it a secret for a price. But Sonia is not able to satisfy Marta's escalating demands--more gifts and more money--and when Marta spreads lies about Sonia at school, her classmates taunt her. Finally, after a teacher discovers stolen property in Sonia's knapsack, Sonia is forced to find the courage she needs to confront her bully.
This chapter book for middle-grade readers tackles an issue that needs to be addressed. Schoolteachers, parents and boys and girls alike will find something to talk about in this captivating story by Katarina Jovanovic.