Jötunn (Gunnhild Lashtongue #5) (Paperback)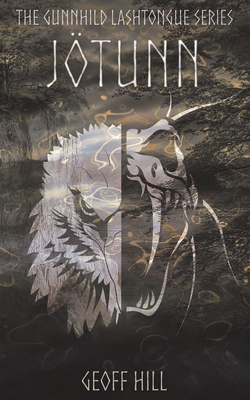 $15.50
Email or call for price.
Other Books in Series
This is book number 5 in the Gunnhild Lashtongue series.
Description
---
Confused and irritable, Thorkell waded out across the harbour and dug up the strange object stuck there. Even before he rolled it over, he knew it was a body. What caught him unpleasantly by surprise was the identity of the victim. When he washed the mud off, he found a slack face beneath that was horribly familiar. It was Sigvald Strut.
The shock made him drop the corpse and stagger backwards. He shot a bewildered look back at the jetty - where the other Sigvald Strut was no longer standing. Instead, the Witch was sitting alone with her hands spread wide.
Thorkell the Tall leaves his quiet village to join the Jomsvikings, a fearsome band of giants, and soon finds himself invading Angland, caught up in the war between King Ethelred and Sweyn Forkbeard of Denmark. When a blood feud breaks out between the Jomsvikings and Eirik Blacktooth's Draugar, Thorkell must decide which side he stands with - although a strange witch seems to be making all his decisions for him.
J tunn is the fifth in
The Gunnhild Lashtongue Series