Autodrive (Goldsmiths Press / Unidentified Fictional Objects) (Paperback)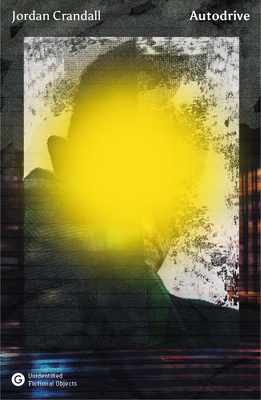 $24.95

Coming Soon - Available for Pre-Order Now
Description
---
A literary odyssey along the highways at a time when a new form of superintelligence has emerged.

Autodrive is a work of literary fiction that combines a variety of fictional subgenres. It is a highway odyssey, an odyssey along the highways at a time when a new form of superintelligence has emerged. What makes this new form of artificial superintelligence interesting is that it is not entirely distinct from us—it is ingrained in the machines we already use, the vehicles we already take, the systems we are already part of, but cannot fully see. In this way, Autodrive provides models of machine intelligence that we are already somewhat intimate with, intrinsically tied to and immersed within. It connects to the new forms of intelligence already emerging in the everyday world, forms that are already present in everyday life, ingrained in expressive forms we commonly use. At the same time, it explores how artificial agents, as they become more pervasive, might begin to exert their influence more broadly as social entities, in whatever degree they come to be personalized.
About the Author
---
Jordan Crandall is a media artist, writer, and performer. He is Professor of Visual Arts at University of California, San Diego. His work combines media art, speculative fiction, performance art, and media theory. He is the 2011 winner of the Vilém Flusser Theory Award for outstanding theory and research-based digital arts practice, given by the Transmediale in Berlin in collaboration with the Vilém Flusser Archive of the University of Arts, Berlin. Crandall's video installations, presented in numerous exhibitions worldwide, combine formats and genres deriving from cinematic and military culture, exploring new regimes of power and their effects on subjectivity, sociality, embodiment, and desire.