The Man in the Corduroy Suit (Paperback)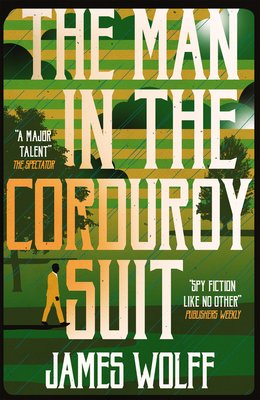 $15.95

Usually Ships in 1-5 Days
Description
---
"A memorable voice in the genre, Wolff's prose, all sharp edges and abrupt surprises, keeping the reader in a state of edgy discomfort."New York Times The story of an internal investigation into the past of a British spy suspected of having been turned by Russian agents. British intelligence is in a state of panic. Cracks are appearing, or so a run of disciplinary cases would suggest. To cap it all, Willa Karlsson, a retired secret services officer collapses, the victim of what looks like a Russian poisoning.
Leonard Flood is ordered to investigate - and quickly. Notorious for his sharp elbows and blunt manner, Leonard's only objective is to get the job done, whatever the cost. When Leonard discovers that he is also a suspect in the investigation and that Willa's story is less a story of betrayal than one of friendship and a deep sense of duty, he must decide whether to hand her to her masters or to help her to escape.
The third in the espionage trilogy The Discipline Files, after the acclaimed debut Beside the Syrian Sea, and its follow-on novel How to Betray Your Country.Written by an insider: James Wolff was a British intelligence officer for over ten years before leaving to write spy fiction.
Against the backdrop of increasing Russian spying and interference (including assassination) in the UK, this novel explores themes of loyalty and betrayal in modern intelligence work, threatened from the inside by whistle-blowers, serial leakers and Robin Hood hackers. A taut thriller about the thin line between following your conscience and following orders. A fascinating conundrum we have been struggling with for decades. Edward Snowden, hero or traitor?

About the Author
---
James Wolff was a British intelligence officer for over ten years before leaving to write spy novels. His first novel, Beside the Syrian Sea, was a Times Crime Book of the Month and an Evening Standard Book of the Year. It was the first of The Discipline Files trilogy. Of his second novel, How to Betray Your Country, Publishers Weekly wrote 'Brilliant sequel. This is spy fiction like no other.' The Man in the Corduroy Suit is the third in the series.