Trippy Advisor-The Psychedelic Coloring Book for Stoners: An Irreverent Coloring Book for Adults (Paperback)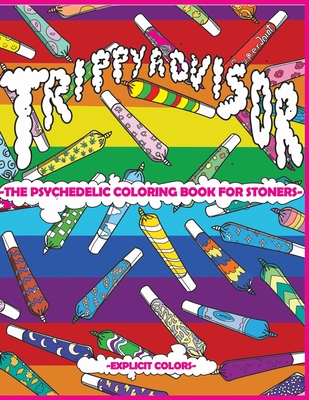 $11.95

Usually Ships in 1-5 Days
Description
---
Every Stoner's Best Friend: A Psychedelic Coloring Book for Adults With Trippy and Fun Drawings
Are you looking for a fun activity that will jump-start your imagination and creativity?
Do you enjoy drawing and coloring and want to have fun with these activities while high?
If so, this is THE book for you
Coloring books for adults have a proven beneficial effect on creativity, relaxation, and focus. It's only natural then to mix this hobby with another activity that promotes deep relaxation and imagination - getting stoned If you find yourself sometimes bored while stoned, or need a distraction from the munchies, check out this coloring book
It's full of original, trippy designs and drawings that will keep you entertained and engaged through coloring. These psychedelic drawings will make you dive deep into the boundless well of creativity, and there's no telling where your imagination might go This coloring book is a fun trip for anyone looking for a creative activity to do while stoned.
Here's what you get in this book:
Irreverent original drawings and design ready to be colored in all the colors of the rainbow
Psychedelic scenes and symbolism that will draw you in and spark your imagination
A fun activity that you can do at any time of day or night, alone or with someone else
Over 70 pages of pure coloring fun for creative adults who want to use colors to express themselves
AND SO MUCH MORE
If you've been looking for some creative stoner entertainment, this is it There are enough drawings to last you through several sessions, and each one is super trippy and fun. Put on some nice relaxing music and enjoy this trippy coloring book for adults
Scroll up, click on 'Buy Now', and Get Your Copy