The Marked Ones (Paperback)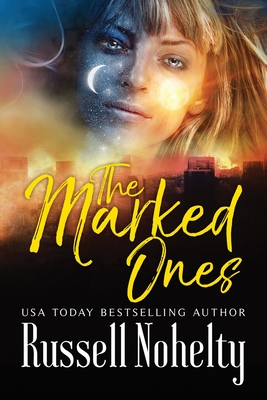 $19.99

Usually Ships in 1-5 Days
Description
---
Magic destroyed the world once. Now, magic users are the enemy. To be marked with magic is to lead a cursed life.
Rosie is completely average. There is absolutely nothing extraordinary about her in any way.
For most people, that would be a blessing, but Rosie wants nothing more than to have a spark of magic, even if people say that all mages are evil.
She wasn't born with magic, though. She's sure of it. After all, she is 17, and magic always presents when you are 13.
Always.
So, when she's suddenly able to wield magic, Rosie is initially confused, then thrilled...until the soldiers come for her, and she realizes everything she's about to lose.
No more school. No more friends. No more freedom.
Her life is over...at least the life she knew.
No. She won't allow herself to be locked in a cage. She must escape.
There is one place that is truly safe for people like her.
The lost city of Toledo - a haven for witches and warlocks since before the war, and the only place Rosie can be free.
But it's only a legend. Nobody has seen the city in decades.
Can she find the lost city before the army descends upon her?
If you love Harry Potter, magic, coming of age stories, and non-stop action, then pick up The Marked Ones today.
Get it now.