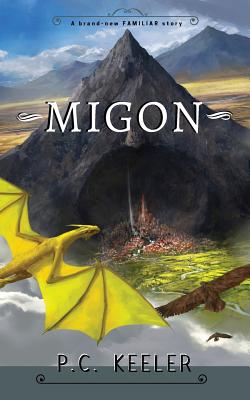 $11.99
Usually Ships in 1-5 Days
Description
---
"There's nothing wrong with being one of the bright spots."
Gyndri was born a human boy. But now he's one of the brightest spots of all. He's a Migon - a miniature dragon created to help humanity survive. His life changed completely when a dragon's attack ripped him from his loving family and set him on a new and frightening path.
Along with his human companion, Piet, Gyndri is now tasked with finding out two things. First, where he came from and who he wants to be. Second, the cause of the growing crime wave threatening Landing, the largest city on the planet of Respite.
Migons are a creation of the Ancients, bound to guard and assist humanity, and to obey human commands. Gyndri needs freedom. To accomplish his mission, Gyndri must become something brand new.