For to See the Elephant: A Novel in Verse (Paperback)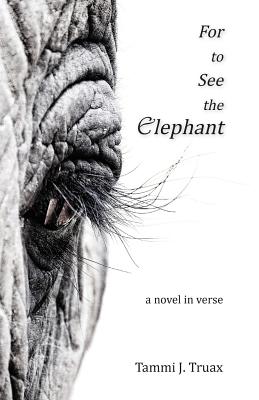 $12.99

Usually Ships in 1-5 Days
Description
---
In a variety of voices, Truax tells the never-before-told story of the first two elephants to come to America and their enslaved keeper, William.
In the autumn of 1795 on board a ship from Salem, Massachusetts an enslaved boy named William finds himself tasked with caring for the first elephant to be brought to America. Upon arrival in the city of New York, he and the elephant are sold together. They walk back and forth across the growing country for years so that everyone may see the elephant. A second elephant and owner replace the first and again William is with the elephant every hour of every day, until she too dies. Now a grown man, William has a fleeting moment to decide if he will remain a bondman, or walk off on his own.
Tammi Truax has worked as a teacher in a variety of settings from preschool to prison, always with an emphasis on literacy. She has lived and worked throughout New England and Germany. Her writing has appeared in ten anthologies, including The Widows' Handbook: Poetic Reflections on Grief and Survival, edited by J. Lapidus and L. Menn, with a foreword by Supreme Court Justice Ginsburg (Kent State University Press, 2014) Truax is a writer, teacher, and historian with a passion for truth telling.
She is serving as the Maine Beat Poet Laureate 2018-2020 and resides in Eliot, Maine, not far from where the elephant once walked.