What Grandma Said: 100 Sayings of Wisdom (Paperback)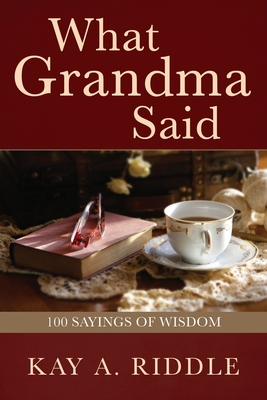 $8.99

Usually Ships in 1-5 Days
Description
---
If you've ever wished you could go back in time and replay conversations with loved ones or ask questions and get words of wisdom from someone whose opinion you truly valued, then Kay Riddle's What Grandma Said: 100 Sayings of Wisdom will speak directly to your heart.
Prepare to reminisce and let nostalgia wash over you as you read "Momma's" admonitions in areas such as:
- Kindness
- Caution
- Humility
- Optimism
The time-honored truths of Mrs. Riddle's grandmother will echo in your mind and heart long after you've closed the cover of this-her legacy to her children, grandchildren, and great-grandchildren. After all, the sage instructed in Proverbs 4:7 (NKJV), "Wisdom is the principal thing; therefore, get wisdom. And in all getting, get understanding."