Don't Sit the Bench (Paperback)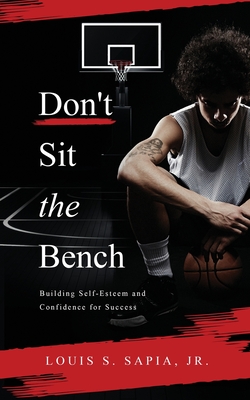 $14.95
Email or call for price.
Description
---
"Louis Sapia has written a mandatory book for anyone with dreams who wants to see those dreams become realities."
- Mariel Hemmingway
"Drawing from a lifetime of experiences, the author of Don't Sit the Bench, Louis S. Sapia, Jr., shares a wealth of knowledge and gives practical advice for young adults starting to pave their own ways in life. Delivered encouragingly, he uses his own real-life trials and tribulations as examples, along with inspirational stories about some successful, well-known names and how they got to where they are today. From high school to college to employment he covers the whole court of life's challenges and gives tips on everything from study habits to creating social bonds, living on a budget to purchasing a car, all the while focusing on building independent, successful lives. While it's a great resource for those just starting out in life, there are lessons here that could be valuable to readers of all ages."
- J.J. Hebert, USA Today Bestselling Author
"If you have ever wanted to have someone help you navigate many of life's challenges, this book is for you. In this thoughtful, down-to-earth, very readable book, Louis Sapia, Jr. (Lou) provides a great game plan to get off the bench and into the game of life. His insights, experiences, and practical advice are great for people of all ages and career interests. The book is full of personal examples of failures and successes that grew out of learning from disappointments. The easy-to-read style feels as if it is personally speaking to the reader. If you are looking for practical advice, encouragement, as well as strategies and tips to succeed in the game of life, this book is for you. Lou and I were colleagues at the same college, and I witnessed him practice the skills and tips outlined in this book. He is a consummate coach, mentor, and source of motivation to students and colleagues alike. Don't Sit the Bench can help anyone get in the game and succeed."
Dr. Jean Egan, Ph.D., CFLE, Professor, Social and Behavioral Sciences
"I highly recommend this book to the youth and anyone who wants to empower themselves, avoid stress, be grateful, and achieve success."
Harish Bhatt, Senior Business Intelligence Developer
"Being a person of great empathy for young people who are trying to become independent and others who are struggling, Lou is capturing the hard-fought gems of practical knowledge and wisdom that can make such a great difference for people."
Chris Bevans, Manager and Solution Architect, Information Technology