Glass Princess (Hardcover)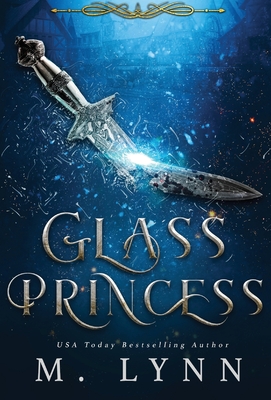 $24.99

Usually Ships in 1-5 Days
Description
---
A vengeful princess. A man who wants to save her.
On the shores of Madra, rebellion has won.
Her family dead or missing, Helena seeks help from the kingdom across the sea. Bela. She knows it from stories of magic and war but now finds herself at the mercy of the intimidating Basile queen. Etta is everything Helena wishes she could have been for her family and everything she hopes to be still. Convincing the foreign warrior queen to let her stay is easy. Convincing her to train a princess she barely knows is something else entirely.
When shocking news comes out of Gaule, Helena realizes the fight for Madra hasn't ended. It has only just begun.
Escape into the rebellion of Madra where they're fighting for much more than a crown. Full of romance, adventure, and intrigue, Glass Princess is book five in the Fantasy and Fairytales series.
The Fantasy and Fairytales series:
Golden Curse
Golden Chains
Golden Crown
Glass Kingdom
Glass Princess
Noble Thief
Cursed Beauty