The Way of the Househusband: The Gangster's Guide to Housekeeping (Hardcover)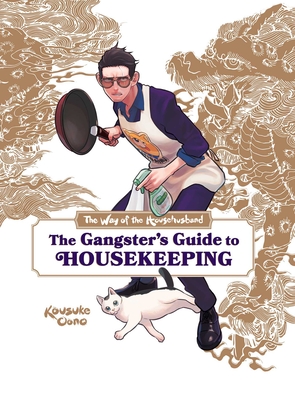 $24.99

Usually Ships in 1-5 Days
Description
---
Follow The Way of the Househusband and conquer the challenge of housekeeping with this essential guide!

Everyone, from busy office workers and aspiring homemakers to the fiercest members of the yakuza, can gain important life skills from The Way of the Househusband: The Gangster's Guide to Housekeeping!

Learn the housekeeping secrets of the legendary gangster, Tatsu, with this practical and humorous book inspired by the popular manga series The Way of the Househusband. This detailed guide includes cleaning tricks to leave your home sparkling, secrets for finding cutthroat deals, schemes for mastering your territory, keys to caring for your gang, and much more. Within these pages you will also find 25 delicious recipes that will satisfy any voracious gangster.

Follow these tips and apply the determination of the Immortal Dragon to cooking, cleaning, shopping, and crafting to discover the path to housekeeping success!
About the Author
---
Text by Laurie Ulster, Recipes by Victoria Rosenthal
Based on the series by Kousuke Oono

Kousuke Oono began his professional manga career in 2016 in the manga magazine Monthly Comics @ Bunch with the one-shot "Legend of Music." Oono's follow-up series, The Way of the Househusband, is the creator's first serialization as well as his first English-language release.