The Fossil Hunter (MP3 CD)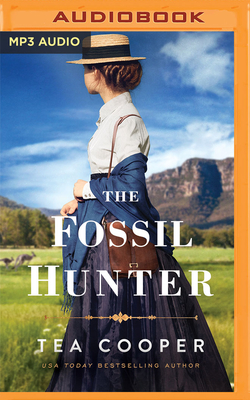 Description
---
Buried secrets. An ancient fossil. And one woman's determination to unravel a nineteenth century mystery.
Australia, 1847. The last thing Mellie Vale remembers before the fever takes her is sprinting through the bush, a monster at her heels--but no one believes her. In a bid to curb Mellie's overactive imagination, her benefactors send her to visit a family friend, Anthea Winstanley. Anthea is an amateur paleontologist convinced she will one day find proof that great sea dragons swam in the vast inland sea that millions of years ago covered her property. Mellie is instantly swept up in the dream.
1919. When Penelope Jane Martindale arrives home from the battlefields of World War I with the intention of making peace with her father and commemorating the death of her two younger brothers in the trenches, her reception is disappointing. Desperate for a distraction, she finds a connection between a fossil at London's Natural History Museum and her brothers' favorite camping spot and the last place they were seen before falsifying their ages to join the army. But the gorge has a sinister reputation: seventy years ago, six women disappeared from there. So when P. J. uncovers some unexpected remains, it seems as if the past is reaching into the present. She's determined to find answers about what happened all those years ago . . . and perhaps also some closure to the loss of her brothers.
USA TODAY bestselling and Daphne du Maurier award-winning author
Full-length historical mystery
Stand-alone novel