Jolly Time Books: That Stinks (Paperback)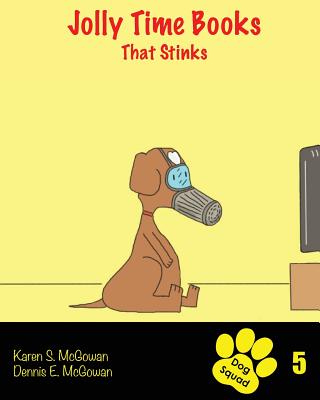 $10.99
Email or call for price.
Description
---
Lizzy Jolly asks her younger brother, Ben, to grab a book and join her outside. Ben says that he would rather stay inside and watch TV. But Lizzy doesn't give up easily. She asks Ben to turn off the TV and come outside again. Finally, Lizzy quits bugging Ben and she goes outside with Kelly, their cute dachshund, for a beautiful afternoon.You will never guess what happens when Kelly falls asleep and begins to snore. And you will never believe how Sam the Squirrel and two redbirds pester Kelly so she won't have an enjoyable afternoon.What will Kelly have to do to get some peace and quiet? Will Ben ever turn off the TV and go outside? Or will he be a prisoner in his house forever? You'll have to read the book to find out.That Stinks is another outstanding Jolly Time Books: Dog Squad presentation, loaded with edgy humor yet heartfelt wisdom. Jolly Time Books are full of individually hand-drawn vivid and colorful illustrations that will spark the imagination of any child.
About the Author
---
Karen S. McGowan has worked more than 20 years as a teacher and holds a Master of Education degree. She is a children's book author and leading advocate of education. Dennis E. McGowan has worked in foreign affairs and human resources for more than two decades. He holds a Master of Business Administration degree.