Jolly Time Books: Molly Megaphone (Paperback)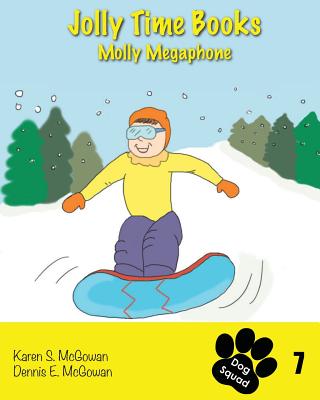 $10.99
Email or call for price.
Description
---
Ben Jolly and his friends, Donnie and his other brother, Lonnie, were having fun playing in the snow. That is, until they were bombarded by a monster throwing snowballs at them.WHACK BONK It was Molly Megaphone-a girl- throwing snowballs. And her aim was accurate. It was bad enough that Molly always bragged about being better than the boys. But, it was too much when she challenged them to grab a sled and race her to the bottom of the hill. In fact, she double-dared them Who will get to the bottom of Snowflake Hill first? Who will cross the finish line first? Will anyone play fair and square? You'll have to read the book to find out.Molly Megaphone is another outstanding Jolly Time Books: Dog Squad presentation, loaded with edgy humor yet heartfelt wisdom. Jolly Time Books are full of individually hand-drawn vivid and colorful illustrations that will spark the imagination of any child.
About the Author
---
Karen S. McGowan has worked more than 20 years as a teacher and holds a Master of Education degree. She is a children's book author and leading advocate of education. Dennis E. McGowan has worked in foreign affairs and human resources for more than two decades. He holds a Master of Business Administration degree.