Self Esteem: How to Rediscover and Raise Your Self-esteem and Confidence (A Life-changing Guide to Improve Self-esteem) (Paperback)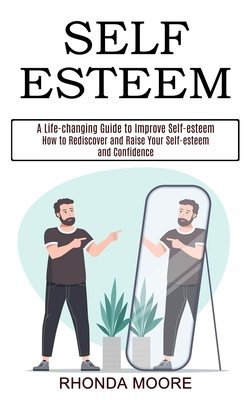 $19.95

Usually Ships in 1-5 Days
Description
---
This stuff is extremely easy once you ditch all the false ideas about self esteem and metaphysical hooey floating around in self help seminars and books. You'll know exactly which parts are weak, and how specifically to get started strengthening them.
In this book, you will learn more about:
- You are what you think you are
- The meaning of self-esteem
- The illusion of self-esteem
- Causes of low self-esteem and how to build self-esteem
- How to build self-esteem
- Benefits of boosting self-esteem
- Leveraging your new self-esteem
- Love yourself
- Self-esteem and productivity
- ... And more
You will learn about positive affirmations, how and when to properly use them and of course why you should even bother. You will be able to determine whether you are suffering from insecurity and how to overcome it.