Gay Rebels Collection: Includes: Soxy Men, Rebel with a Cause, Watch Us! (Hardcover)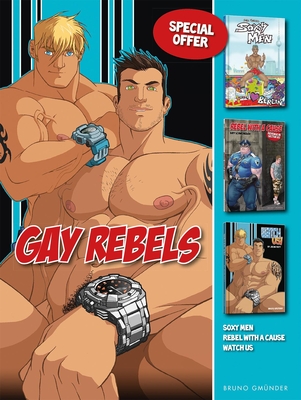 $19.99
Email or call for price.
Description
---
Soxy Men / Swen Marcel Guys who insist that a man has to take off his socks before he goes to bed will probably not be too amazed about Soxy Men. Rebel with a Cause - Revenge in Sector VII / Biff Schweinebaer They say revenge is a dish best served cold, but the rebels of Sector VII have much hotter ideas in mind. Watch us / Jacob Mott "WATCH US ," calls the cover of Jacob Mott's book - unnecessarily because once readers start leafing through it they won't be able to stop. The basis for his art is undoubtedly American bubblegum style, but Mott knows how to avoid a sticky aftertaste.