Obscura Book 2: The Eagle and the Vanishing Ballerina (Paperback)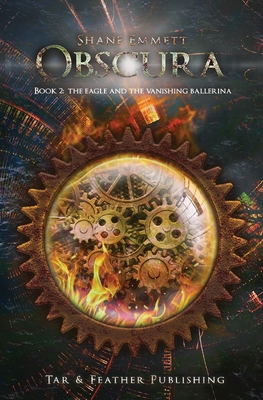 $12.99

Usually Ships in 1-5 Days
Description
---
She did not vanish. She was taken...
The Parisian ballerina disappeared a decade before. A vanishing of the most painful kind...and now her daughter, Angelique, returns to the darkness of the Obscura to find her. But that world has changed.
The shadowed world of the Obscura is now infinitely more dangerous. The brutal regime of the Maire, with his Gaslampers and wolves have formed an alliance with the North, and the cleansing has begun.
In an upside-down parallel world, Angelique discovers she is not alone. Both allies and enemies are hidden in the shadows. Her father, Corantin the typesetter from Issy, and younger brother, Phillipe are drawn to her rescue. But as darkness closes in against all hope, it is not Angelique who needs saving.
But rather, a city.
A city of deeply held secrets; consumed with fear, brutality and mistrust.
The wave of evil is no longer coming, it is here. And only the typesetter and his two children stand in its way.