League of Legends. Los Reinos de Runeterra (Guía oficial) / League of Legends: Realms of Runeterra (Official Companion) (Hardcover)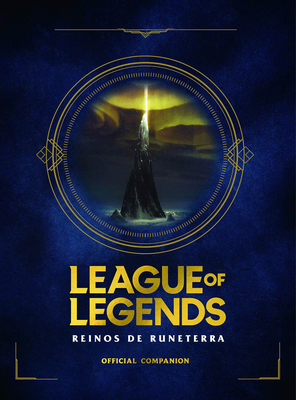 $26.95
Email or call for price.
Description
---
Descubre todos los misterios, trucos y secretos con el libro oficial de League of Legends.

Embárcate en un viaje a través de los Reinos de Runeterra en este recopilatorio único de League of Legends, uno de los videojuegos más populares del mundo.

Dentro encontrarás:

-Una expedición a través de las once regiones, crónica de los conflictos, las rivalidades más arraigadas y las alianzas encubiertas.

-Cientos de ilustraciones, incluyendo mapas inéditos.

-Todos los detalles sobre los héroes, flora, fauna, arquitectura, política y tecnologías de todos los rincones del universo.

-Originales tramas y narrativas que convierten las culturas de Runeterra en realidad.
Este es el volumen esencial de referencia para cualquier fan y gamer.

ENGLISH DESCRIPTION

Unlock the mysteries and magic within League of Legends, one of the world's most popular video games, in this encyclopedic and collectible companion book that explores the game's epic lore.

Embark on a journey through the realms of Runeterra in this first-ever collectible companion book, published to celebrate the game's tenth anniversary.

Spanning the farthest reaches of this universe and venturing into uncharted territory, this encyclopedic compendium connects players to the rich storytelling that inspires all the action. Inside, you'll find:

   • An expedition through eleven regions, chronicling conflicts, entrenched rivalries, and covert alliances
   • Hundreds of illustrations, including never-before-seen maps and artwork
   • Insights into the heroes, flora, fauna, architecture, politics, and technologies from all corners of this world
   • Original narratives that bring the cultures of Runeterra to life

League of Legends is an online game played by millions of people around the world, offering endless engagement with an expanding roster of champions, frequent updates, and a thriving esports scene. This volume is an essential reference for fans everywhere.