Dragal III: The Dragon's Fraternity (Galician Wave #13) (Paperback)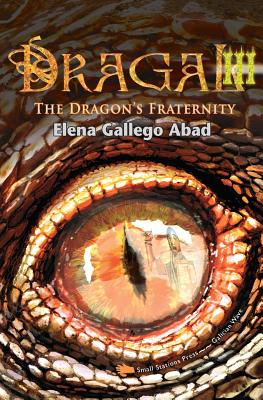 $15.99
Email or call for price.
Other Books in Series
This is book number 13 in the Galician Wave series.
Description
---
In order for Dragal to come back to life, possibly at the expense of Hadri n's humanity, the descendants of the original seven knights must meet in the dragon's crypt at midnight on the first full moon of the spring equinox, which coincides with Easter night. They must have the keys of the Secret Science with them: the parchment that stands for Wisdom, the master crystal that signifies Strength, and the alchemical egg that represents the dragon's Secret. The parish priest, Don Xurxo, and the policeman who investigated Hadri n's previous disappearance, Corti as, are considered to be two knights, but even counting Hadri n and Hadri n's mother, that still leaves another three knights that will have to be convened if the Dragon's Fraternity is to be complete and successfully fulfil the prophecy about the dragon's child regaining the power wrested from its father and releasing the telluric forces. Perhaps the fire at St Peter's, which has destroyed much of the inside of the church, will act as a magnet, attracting the other members of the fraternity and enabling the ritual to be carried out. But with services for Holy Week transferred to the sports pavilion, and a nosy bishop, the race is on to reach the dragon's crypt in time. Elena Gallego Abad, often described as the Galician J. K. Rowling, has published four novels about the Galician dragon Dragal. The first two novels, Dragal I: The Dragon's Inheritance and Dragal II: The Dragon's Metamorphosis, are also available from Small Stations Press.