The Grand Tour: Or, the Purloined Coronation Regalia (Compact Disc)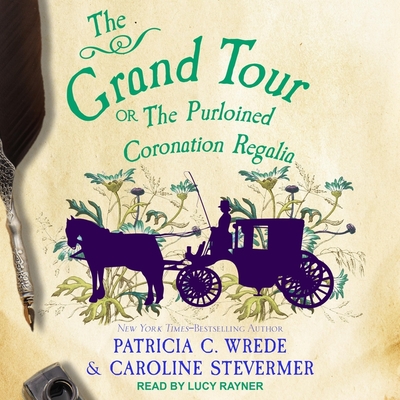 $24.99
Email or call for price.
Description
---
Two young Regency ladies with special powers must save the monarchy Kate and Cecy and their new husbands, Thomas and James, are off on a Grand Tour. Their plans? To leisurely travel about the Continent, take in a few antiquities, and--of course--purchase fabulous Parisian wardrobes. But once they arrive in France, mysterious things start to happen. Cecy receives a package containing a lost coronation treasure, Thomas's valet is assaulted, and Kate loses a glove. Soon it becomes clear that they have stumbled upon a dastardly, magical plot to take over Europe. Now the four newlyweds must embark on a daring chase to thwart the evil conspiracy. And there's no telling the trouble they'll get into along the way. For when you mix Kate and Cecy and magic, you never know what's going to happen next.