Gods Above and Below (MP3 CD)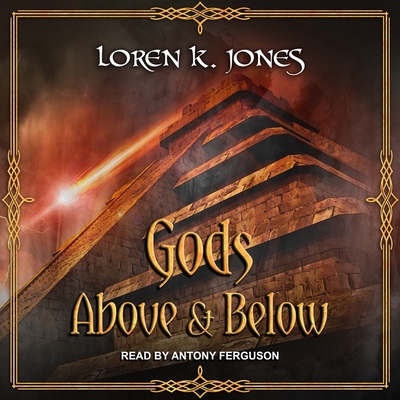 $19.99
Email or call for price.
Description
---
Prince Stavin of Evandia. King Stavin of Coravia. Senior Warmaster Zel'Andral. What does having everything mean when it isn't what you wanted? King Kalin has sent Stavin on yet another Trade Mission to the other kingdoms to ensure their Traders' Guilds are adhering to the agreements between the kingdoms. Stavin finds that Reynadia holds the estate and town of Aniston, the original home of Stavin's birth-clan, Kel'Aniston. There he finds that the Aniston Clans worship the elder Gods Above. Stavin triggers a response from Arandar, the highest of the Gods Above, and finds himself Blessed. Arandar makes Stavin His avatar. Soon, Stavin learns why. Ravashanal, Goddess of Fear, has turned Her avatar loose on the people of Reynadia's capital, Rey on the Glimmer. Once again Stavin must face off with one of the Gods Below. With his natural cockiness reinforced by Aranda's Light, he is certain of his ability to defeat Ravashanal's Blessed. Contains mature themes.