The Sweetest Love of All (Paperback)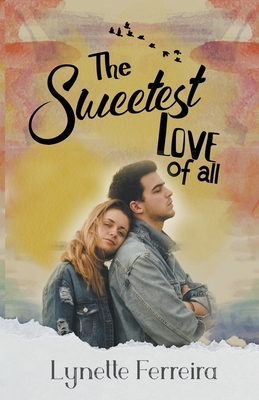 $24.99

Usually Ships in 1-5 Days
Description
---
Indulge in a heartwarming collection of sweet romance love stories that will sweep you off your feet.
The Sweetest Love of All is a captivating anthology curated for readers aged 13 and older, filled with tales that will make your heart flutter and your soul sigh. In
The Reaper
, enter a world where Daimhin, a Guardian Angel, must protect Taylor Fergusson from the clutches of Death itself. Accidents and mishaps seem determined to end Taylor's life prematurely, but when Daimhin strikes a deal with her, everything changes. As their forbidden connection grows, Daimhin's own future hangs in the balance. Will they defy the odds and find a love that transcends life and death?
The Great Divide
tells the story of Chrissie Taylor, a young girl who receives a scholarship to a prestigious academy. While her parents celebrate her achievement, Chrissie's heart is captured by a black classmate named Vincent. Their connection defies societal expectations and challenges Chrissie's preconceived notions. Will she choose the path of true love, even if it means crossing the boundaries of her upbringing? In
Samantha and the Empath
, meet Daryl Foley, a young man with a remarkable gift--he can feel others' emotions as if they were his own. But when he encounters Samantha, he finds himself unable to perceive her emotions. It's a first for Daryl, and the enigma only deepens when he realizes that the girl he cares for is in danger. Can Daryl unlock the secrets behind Samantha's emotional shield and protect her from unseen forces? The Sweetest Love of All weaves together enchanting stories of love, destiny, and the power of connection. Each tale will transport you to a world where hearts collide, souls unite, and love triumphs against all odds. From forbidden romances to unexpected attractions, these stories celebrate the beauty of young love in all its forms. With elements of magic, fate, and the timeless pursuit of true love, this collection will capture the hearts of readers who adore sweet romance. If you enjoy stories like The Fault in Our Stars by John Green or To All the Boys I've Loved Before by Jenny Han, then The Sweetest Love of All is the perfect addition to your reading list.