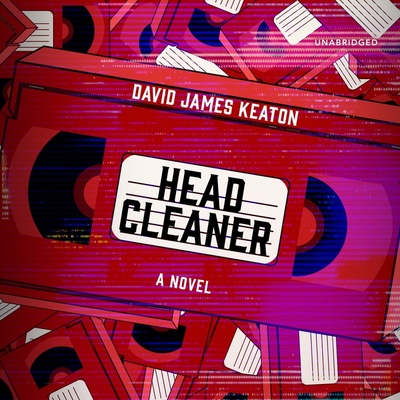 $31.95
Email or call for price.
Description
---
Head Cleaner is a hugely original blend of thriller, science fiction, and horror that takes our love of nostalgia to task for its morbid obsessions with dead media and dead-end jobs: Clerks meets Black Mirror (with a little Groundhog Day and Russian Doll thrown in for good measure)
The last Blockbuster video store in the United States is hanging on by a thread. And after a crazy night attempting to track down a lost VCR rental to collect the record-setting and internet-famous late fee, three employees, idealistic Eva, cinephile Jerry, and their tyrannical manager Randy, discover that this machine may actually have the power to change the endings of popular films, which, depending on the historical basis of the film, might also be changing the real world around them.
Or could this just be an elaborate, increasingly deadly prank?
When they begin receiving videotapes and voicemails seemingly depicting their deaths, Eva, Jerry, and Randy scramble to keep the VCR from falling into the wrong hands. And as one action-packed evening begins to seemingly repeat itself (or does it?), scores are settled and unwanted confessions begin to fly, until a final girl finally unravels a grand psychological experiment orchestrated at the highest levels of a crumbling social media empire.