Black Ice: A Thriller (Large Print / Paperback)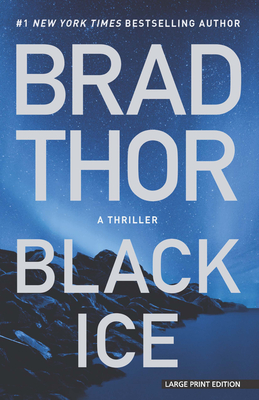 $22.99

Usually Ships in 1-5 Days
Description
---
The new Cold War is about to go hot.
#1 New York Times and #1 Wall Street Journal bestselling author Brad Thor is back with his most intense thriller yet.
Scot Harvath is having his best summer ever. With a cottage on the fjord, a boat, and his beautiful girlfriend S lvi, he's got everything he could possibly want. But out of vacation days and long overdue back home, America's top spy has a decision to make--return, or submit his resignation.
When his deadly past comes calling, though, he'll be left with no choice at all.
Leaving his favorite Oslo caf , Harvath watches as a ghost climbs out of a taxi--a man he killed years ago, halfway around the world. How is he still alive? And what is he doing in Norway?
In a race against time that will take him high above the Arctic Circle, Harvath is tested in ways he has never imagined and pushed to a limit few human beings could ever endure.
If he succeeds, he'll walk away with everything. If he fails, the United States and its allies will be at the mercy of one of the world's most dangerous actors.
About the Author
---
Brad Thor is the #1 New York Times bestselling author of twenty-two thrillers, including Black Ice, Near Dark (one of Suspense Magazine's Best Books of the Year), Backlash (nominated for the Barry Award for Best Thriller of the Year), Spymaster ("One of the all-time best thriller novels" --The Washington Times), The Last Patriot (nominated Best Thriller of the Year by the International Thriller Writers association), and Blowback (one of the "Top 100 Killer Thrillers of All Time" --NPR). Visit his website at BradThor.com and follow him on Facebook at Facebook.com/BradThorOfficial and on Twitter @BradThor.