The Quickborn Odyssey (Paperback)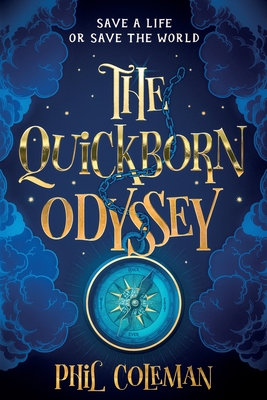 $15.95
Email or call for price.
Description
---
In the twilight years of a diminishing Earth, humanity's survival rests on the shoulders of a twelve-year-old boy. Not because he's special, or royal, or gifted, but because he's unwanted. And thus, the terrible burden became his. Tullus awakes each day with a choice: to save a child or save the world. He has made the smart decision-the easy decision-too many times. But on this day, he makes the other choice. Tullus escapes with a quickborn child, one marked for destruction by the Sorcerer Chaustus.
And the Odyssey begins.
Tullus is now in a race to reach the one place where a quickborn will be safe. But in a world where the ridiculous and the mundane are in constant struggle, he will need to dodge sand pirates, outsmart an ogre army, cross an animate jungle, enter the city of the blind, and face many more dangers. But will Tullus, his band of outcasts, and the quickborn escape, or are they all just pawns in a more sinister game?